HealthVerity Marketplace™
See you later, aggregator
Build custom patient cohorts with novel real-world data sources from the nation's largest healthcare and consumer data ecosystem
Book your 15 min demo today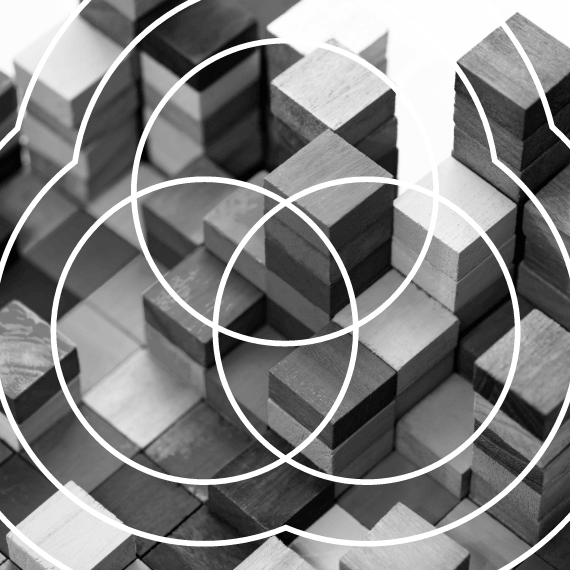 Journeys for hundreds of millions of patients start here
Real-world data (RWD) can yield insights that accelerate clinical research; however, the exchange of this patient data, especially from disparate sources, can be overly complex and inefficient. HealthVerity Marketplace allows you to explore the most novel RWD sources with real-time patient counts and data provider overlaps. As the industry's first marketplace, HealthVerity remains your best choice for the seamless exchange of transaction-level, fully interoperable, privacy-protected data to advance the science.
The top 10 benefits of HealthVerity Marketplace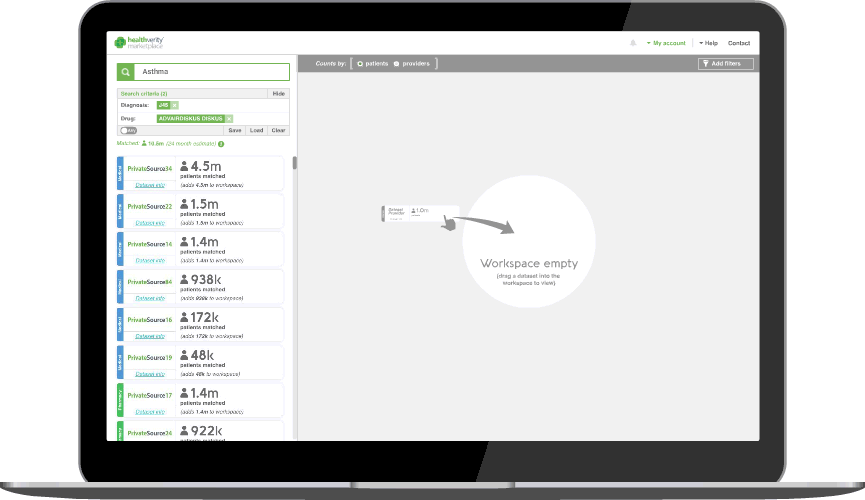 Real-time insights into data feasibility
Readily find the RWD you need for your research and analytics projects with the nation's largest healthcare and consumer data ecosystem. HealthVerity Marketplace allows you to build custom cohorts based on expansive healthcare criteria, such as diagnosis, drug, procedure, lab test or biomarker. By combining data types, you can see where there is an overlap of patients in real time so you can determine what datasets best meet your specific criteria.
Calling all data
Seamlessly overlay your proprietary enterprise data across the universe of RWD in HealthVerity Marketplace, enriching your current datasets, enabling you to spot gaps in the patient journey and helping to avoid licensing of duplicative data. Your proprietary datasets are accessible and viewable only by you and designated team members.
License only what you need
Once you've discovered patients of interest, you can easily license only the data you need from multiple sources with a single contract and pricing that meets your budget. We handle all of the data provider contracting so you can focus on what really matters—conducting innovative research that changes lives. We deliver transaction-level, fully interoperable, research-ready data directly to the environment of your choice for immediate use, accelerating your research.
Learn more