HEALTHVERITY MARKETPLACE
Largest healthcare data ecosystem in the US
Gain immediate access to transaction-level patient data via HealthVerity Marketplace, containing more than 150 billion de-identified transactions from 330 million patients across 75 different data sources. Browse by diagnosis, drug, procedure, lab test or biomarker at no cost to identify the healthcare data you need before you buy. Build the patient journey with real-time, retrospective and prospective real-world data.
Healthcare and consumer data for the modern healthcare enterprise
Centrally source real-word data across medical claims, pharmacy claims, closed claims, lab data, EMR data, SDOH and more to find the exact patient cohort you need with the flexibility to license only the data you want. Efficiently search, combine and exchange data in a HIPAA-compliant, privacy-protected manner with internal and external partners for enhanced insights into the patient journey.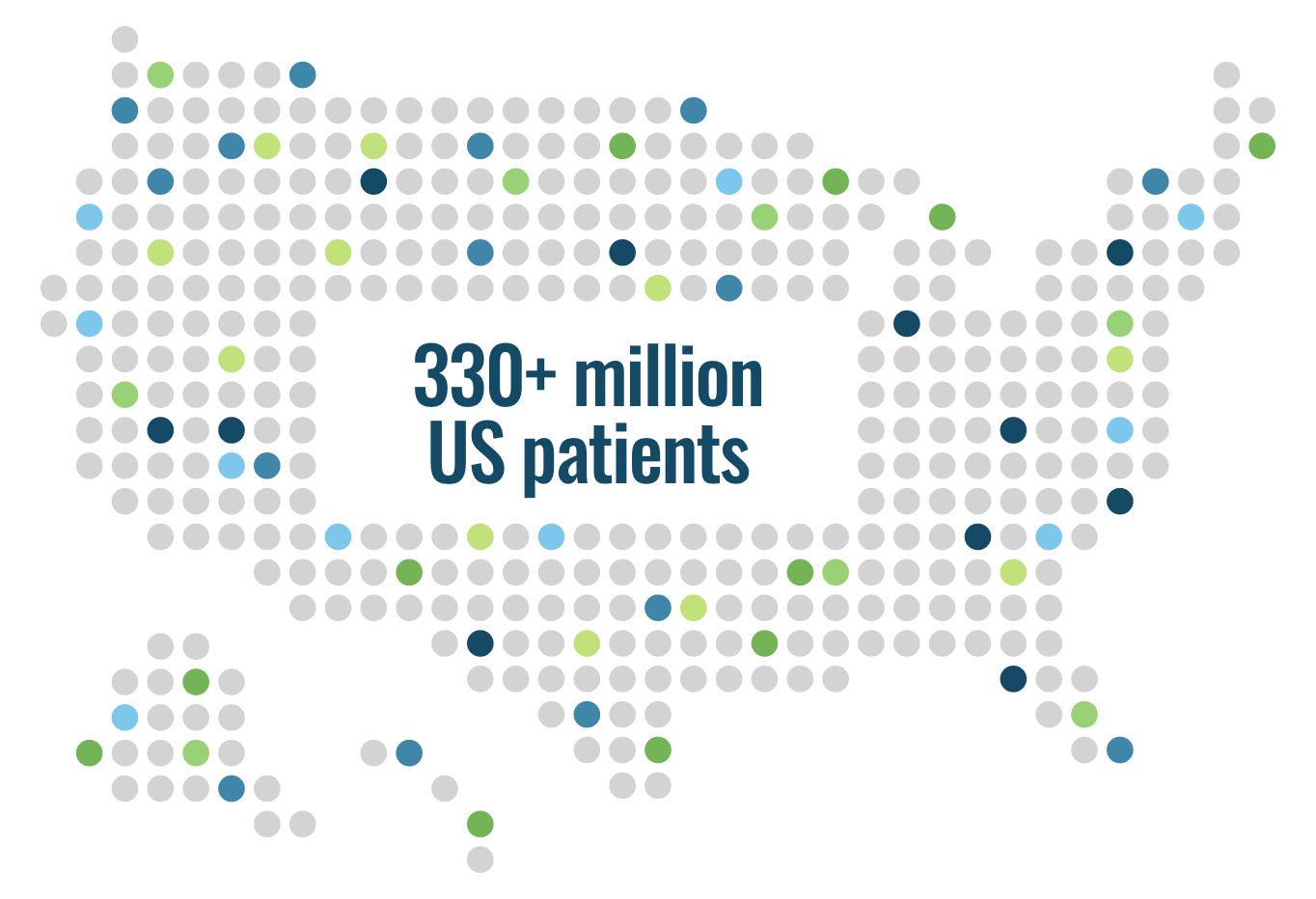 Medical claims
Pharmacy claims
Closed claims
Lab data
EMR data
SDOH
Medical claims
Medical claims
A medical claim is an invoice a doctor or medical facility sends to a health insurance company after a patient receives care. It provides details on the services the patient has received and the associated charges set by the doctor or facility. Claims data can be "open" (contains information from a variety of healthcare settings and doesn't rely on a patient maintaining the same insurance plan) or "closed" (captures nearly all medical reimbursed actions a patient takes during the window of enrollment with a specific insurer). Claims data includes demographics, diagnostic, procedural and historical data on a patient within their healthcare journey.
Pharmacy claims
Pharmacy claims
A pharmacy claim is an invoice sent to a health insurer after a patient receives a diagnosis/prescription from their provider. It provides details on the services the patient has received and the associated charges set by the doctor or facility. It often includes drug name, dosage form, drug strength, fill date, days of supply, financial information and de-identified patient and prescriber codes, allowing for longitudinal tracking of medication refill patterns and changes in medications.
Closed claims
Closed claims
Closed payer claims data is derived from the insurance provider (or payer) and captures nearly all events that occur during a patient's enrollment period, including medical and pharmacy visits and transactions for both retail and specialty settings. Leaving very few gaps in the patient journey, closed claims data can be leveraged to understand a more robust timeline of all events in all settings of care, crucial for many types of outcomes research.
Lab data
Lab data
Lab data provides demographic, test type, prescriber and condition, as well as results, for both diagnostic and screening/preventive purposes. Lab data is associated with LOINC codes (Logical Observation Identifiers Names and Codes ) for laboratory tests and results.
EMR data
EMR data
Electronic medical records (EMR) are digitized versions of a patient's health record or medical chart. Today they provide information in the format of a CDA (Clinical Document Architecture) which has defined structured fields that include demographics, medical history, encounters, problem lists, medication history, treatment history, procedural data, test, vitals etc.
SDOH
SDOH
Social determinants of health (SDOH) are the conditions in the environments where people are born, live, learn, work, play, worship and age that affect a wide range of health, functioning and quality-of-life outcomes and risks. They may include information on economic stability, education access, healthcare access, food and housing stability and other social determinant factors.
Unite patient records with unmatched accuracy
The HealthVerity real-world data ecosystem is built on identity and matching resolution technology that is 10x more accurate than alternate industry solutions, resulting in longitudinal patient views with far fewer false positives and false negatives.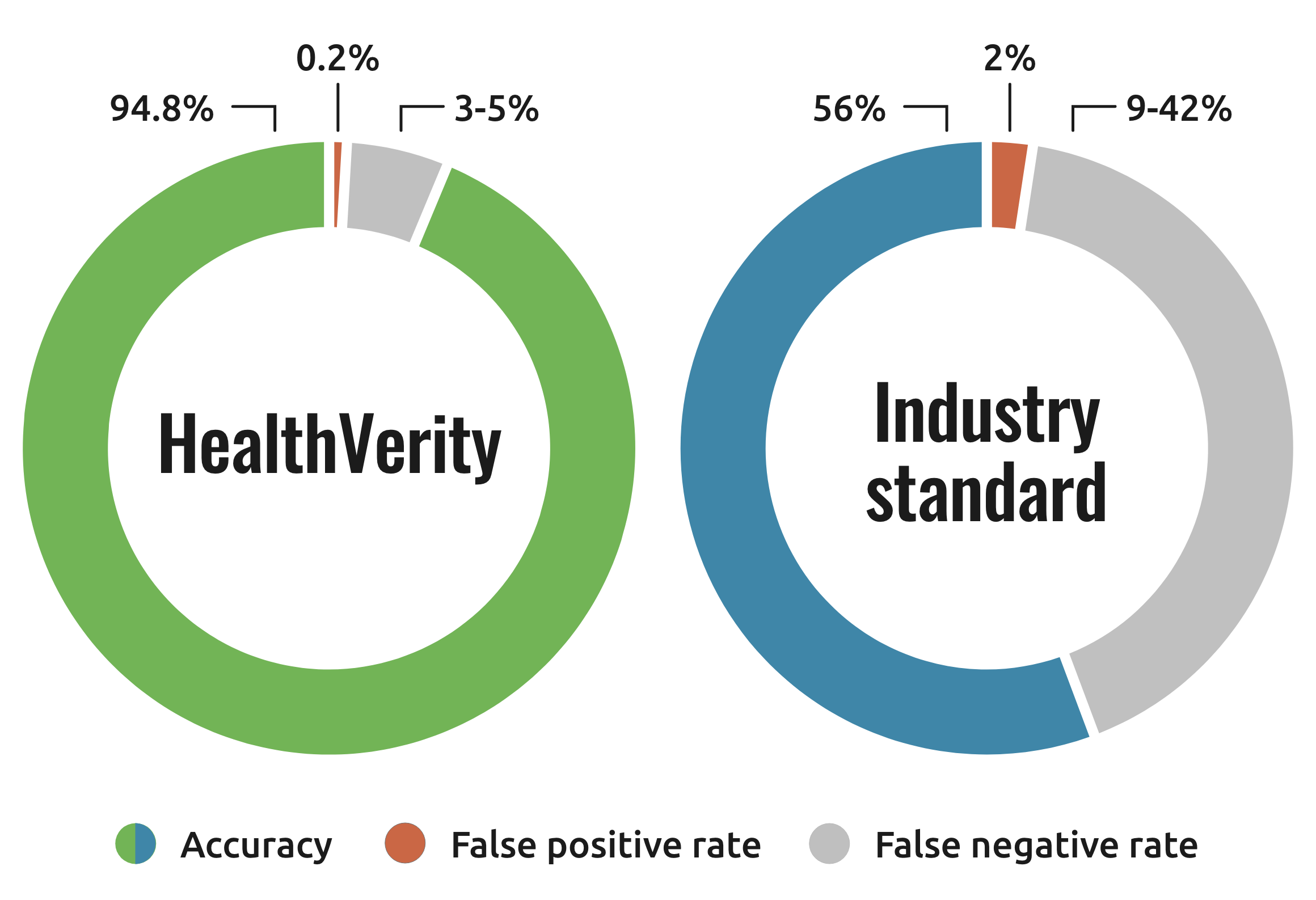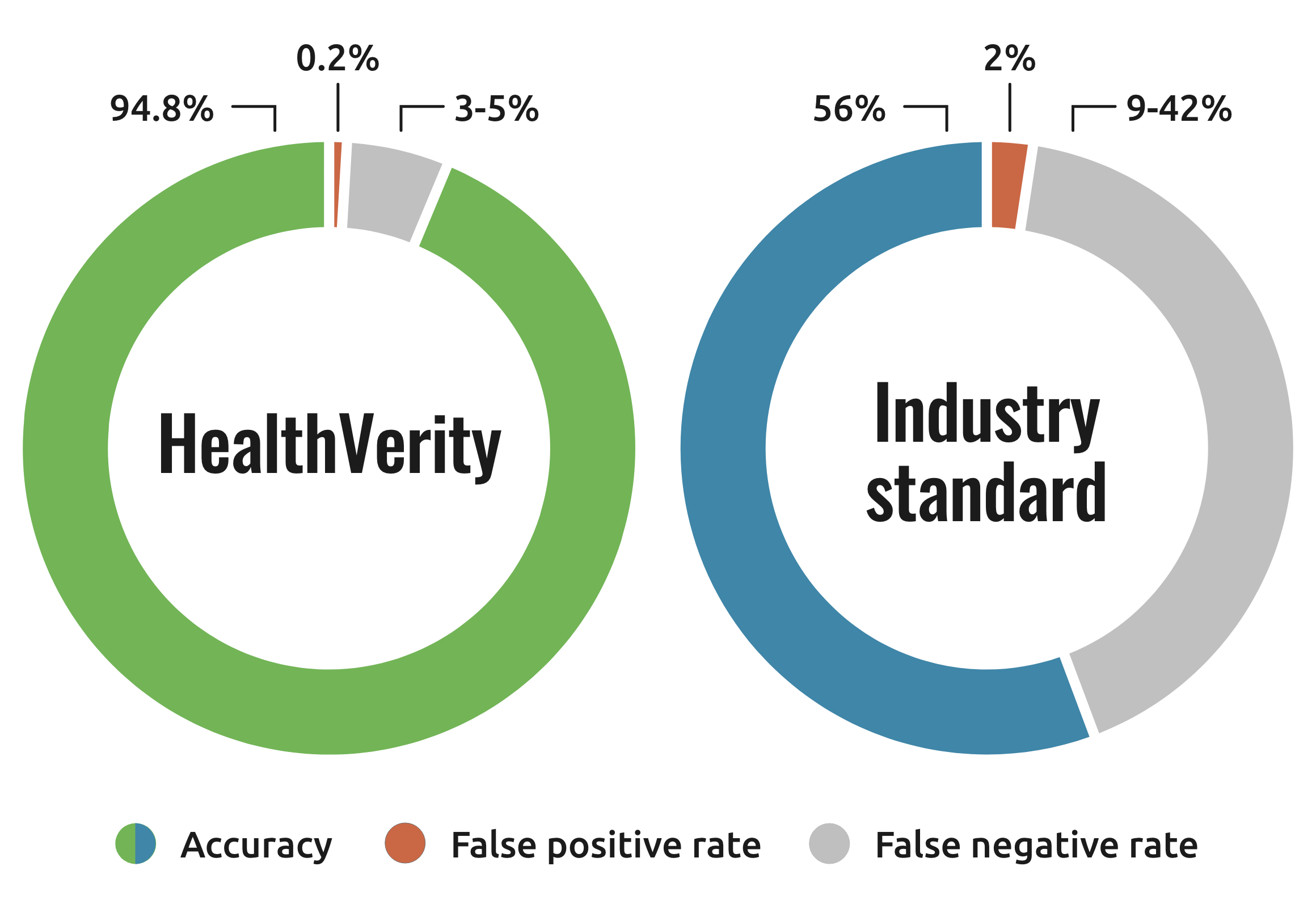 Probabilistic matching technology
Less patient journey fragmentation
Machine learning approach
Newest generation of algorithms
REQUEST A DEMO
Power your analytics with the nation's largest data ecosystem.
To explore the power of HealthVerity Marketplace, fill out the form with your contact information.