Value-based agreements
Model, manage and maximize Payer contracts that expand your franchise.
The next wave of value-based agreements will expand access to new therapies, support the drive from volume to value and serve as a catalyst for healthcare contracting. HealthVerity is enabling both manufacturers and payers to achieve these results by capturing and monitoring outcomes in real-time through a private, collaborative environment.
Through trust and transparency, payers and manufacturers can drive better outcomes, achieve patient adherence and boost economic returns in a VBA 2.0 world.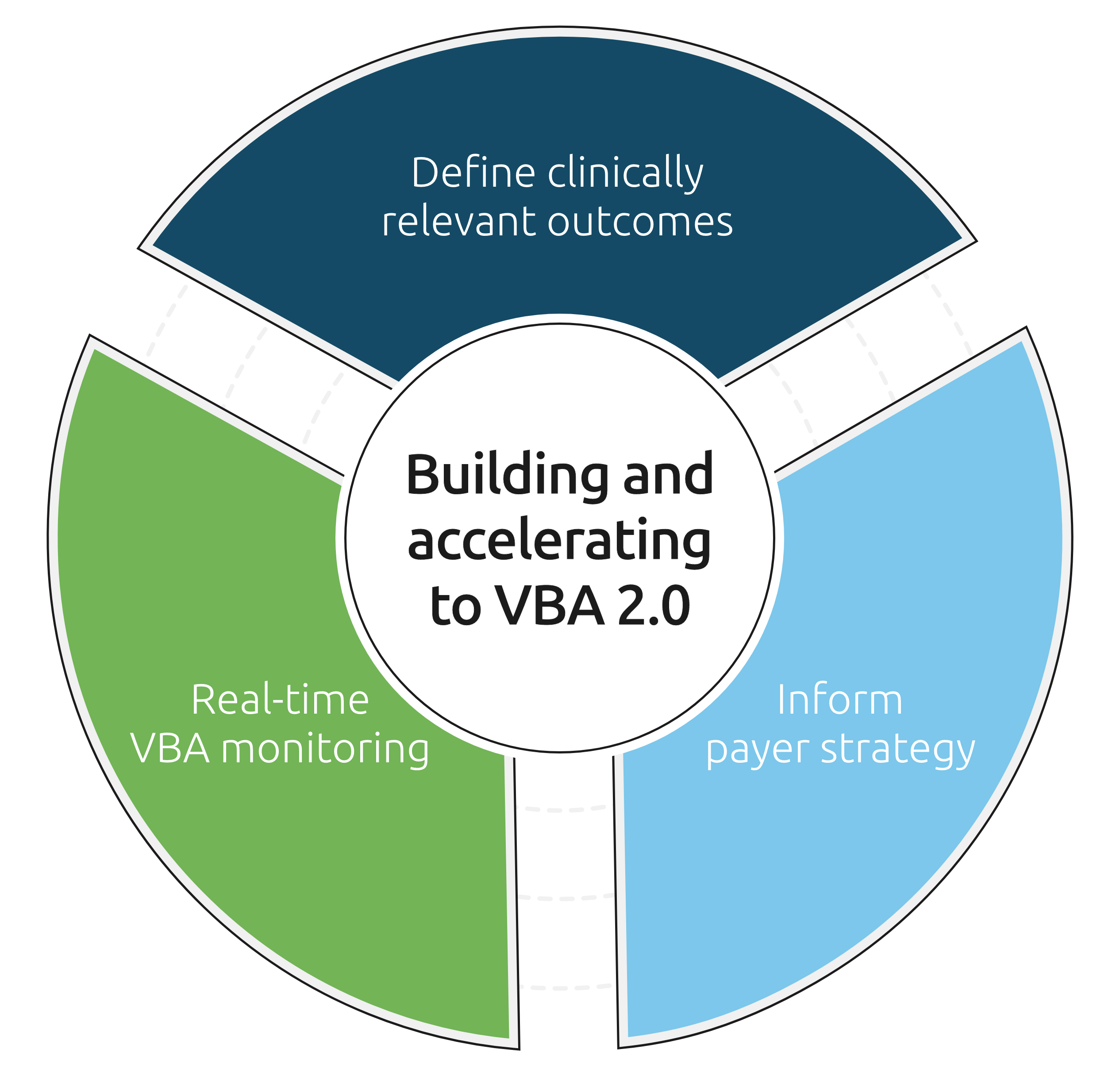 Real-time VBA monitoring.
Unlike current contracts that offer limited visibility to outcomes prior to the arrival of a Payer invoice, HealthVerity delivers a dashboard that grants instant access to patient engagement, target measurement and contract metrics throughout the contract period.
Gain insights earlier than ever before and apply lessons learned to future agreements.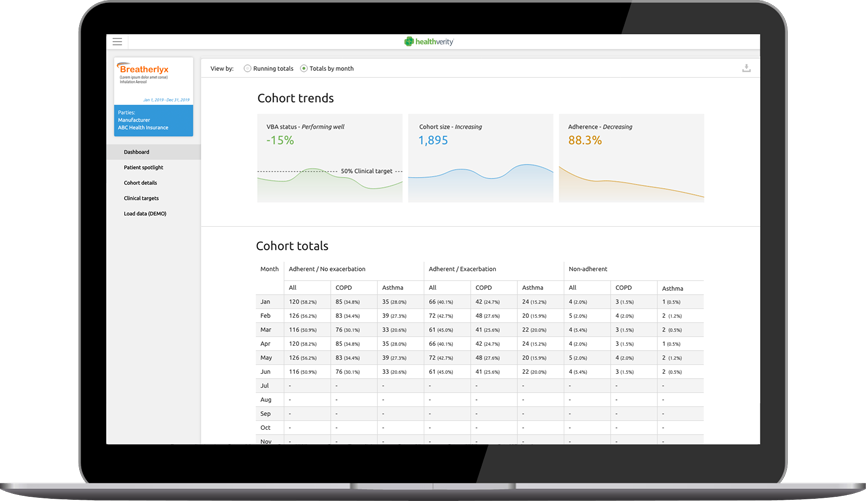 Enable impactful value-based agreements
Leverage the power of a collaborative data environment accessible by only approved VBA parties.
Build mirror patient journeys by synthesizing interoperable healthcare data on 330 million patients across 75 data sources.
Utilize cohort analysis to predict patient therapy outcomes and inform payer contract strategies.
Integrate payer data and third party data in a shared, HIPAA-compliant environment to build trust and transparency during contract adjudication.
Monitor patient enrollment and contract metrics through an intuitive management dashboard.
VBA 2.0: Building and accelerating value-based agreements for the next era
How to mitigate operational barriers and effectively shift the focus from volume to value.