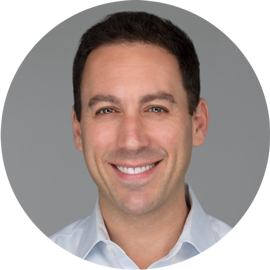 Ian Sigalow
Ian Sigalow is a Co-Founder of Greycroft and a Partner in the firm's New York office.
Since launching the firm in 2006, Ian led Greycroft's investments in Braintree (acquired by eBay), Buddy Media (acquired by Salesforce), DataPlusMath (acquired by LiveRamp), Plated (acquired by Albertsons), Shipt (acquired by Target), and Venmo (acquired by Braintree) among many others.
Prior to Greycroft, Ian founded StrongData, a pioneer in payment encryption, and spent several years as a venture capitalist with Boston Millennia Partners.
Ian was born and raised in Akron, Ohio. He has a Bachelors degree from MIT and an MBA from the Columbia University Graduate School of Business.