HealthVerity helps data-led organizations make critical decisions through greater access to HIPAA-compliant healthcare and consumer data, provides the most accurate de-identification and patient mastering solutions, and centralized governance of consumer data permissions.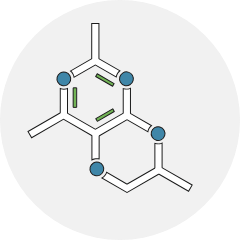 Life Sciences
Pharmaceutical and Pharma Services companies work with HealthVerity to discover healthcare and consumer data in a way that has never before been possible. Medical claims, pharmacy, EMR, lab and biospecimen data can now be licensed in conjunction with consumer and purchase data to support initiatives like patient trial recruiting, drug results, patient adherence and ongoing research. Pharmaceutical companies can leverage HealthVerity's industry-leading de-identification and matching technology, to create interoperability across their own siloed systems. They can also avoid licensing duplicative datasets.
The complexity of managing consumer permissions across a pharmaceutical company becomes even more burdensome with every new program, clinical trial or drug launched. HealthVerity Consent provides the technology to help companies manage and govern patient and HCP consent with shareable, immutable blockchain technology. This allows them to comply with emerging privacy laws like GDPR and CCPA.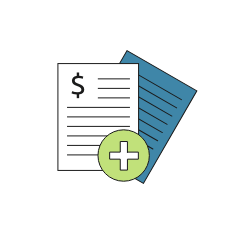 Insurers
Insurers work with HealthVerity to streamline and consolidate disparate patient records across the enterprise. With an accurate view of connected patient data, these organizations are able to link outwards to third-party datasets via HealthVerity Marketplace. This is where medical claims, pharmacy data, lab tests and results, consumer and purchase data are made available. Through greater interoperability internally and externally, insurers can better answer questions around value-based pricing models, RWE and outcomes research, and ongoing risk management.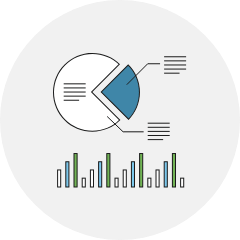 Consultants
Top consultants partner with HealthVerity to answer their clients' key questions in the most flexible and time-efficient manner. As a neutral party, HealthVerity provides access to rich, interoperable healthcare and consumer datasets that can scale to fit any clients' budget.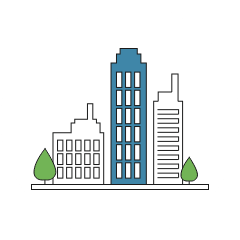 Non-healthcare
Non-healthcare companies are not exempt from existing and impending privacy laws like TCPA, CAN-SPAM, GDPR and CCPA. There are mass amounts of consumer data surrounding opt-in/ opt-out permissions to marketing programs, channels of communication, expiration dates, etc. Therefore, a centralized management solution is necessary. With HealthVerity Consent, companies are able to manage and govern all individual consumer consent. As a result, they can inform all data systems of change in consent status. This keeps all parties in compliance with the most up-to-date information.
The power of de-identification and matching is leveraged to build a consolidated and accurate view of an organization's database. Access to HealthVerity Marketplace provides the ability to gain additional insights on consumers in a de-identified, privacy-protected manner.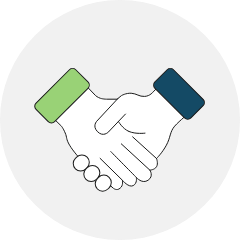 Data Partners
Partnering with HealthVerity allows organizations to participate in a broad ecosystem of interoperable healthcare and consumer data. HealthVerity Marketplace provides a privacy-preserving channel for more than 60 organizations within the industry to share their data assets and leverage efficient licensing and contracting models between themselves and potential buyers.