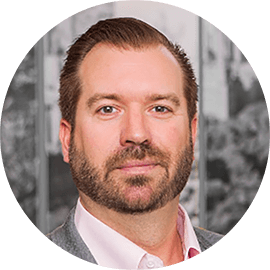 Scott Ponder
VP, Partnerships
Scott Ponder is responsible for business development and the management of HealthVerity's strategic partnerships, including our data provider network. In this role, Scott manages strategic programs, relationships and the recruitment of new data providers into the HealthVerity ecosystem.
Prior to joining HealthVerity, Scott was most recently an Executive Director with EY, focused on the development and operations of managed service solutions focused in the financial services industry. Before EY, Scott led business development for Modernizing Medicine, a specialty focused electronic medical records company. Scott has a diverse background, with the majority of his career spent in the Healthcare industry across payor, provider, and pharma. His primary focus has been the development, go-to-market, and operation of innovative solutions in the market. Additionally, Scott has a great deal of experience in managing strategic relationships and large-scale transformational programs.
He holds a Bachelor of Science in Marketing from SUNY New Paltz.