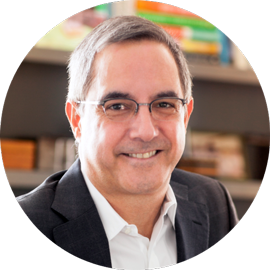 Don Ragas
Chief Data Officer
Ragas oversees the technical stewardship of the company's national data ecosystem.
As a proven information technology and strategy executive with expertise in product development, healthcare informatics, financial services and payment systems, he has already guided companies as they ascended from $100 million to $1 billion in revenue.
Prior to HealthVerity, Ragas served as the Chief Technology Officer at ERT, and led the global technology development group and enterprise architecture group at IMS Health.Ragas was also the Chief Information Officer for SDI Health. Prior to SDI, he was SVP at Chase Card Services and a Strategy Partner with Accenture.
Don received his MBA from New York University and a BA from Cornell University.